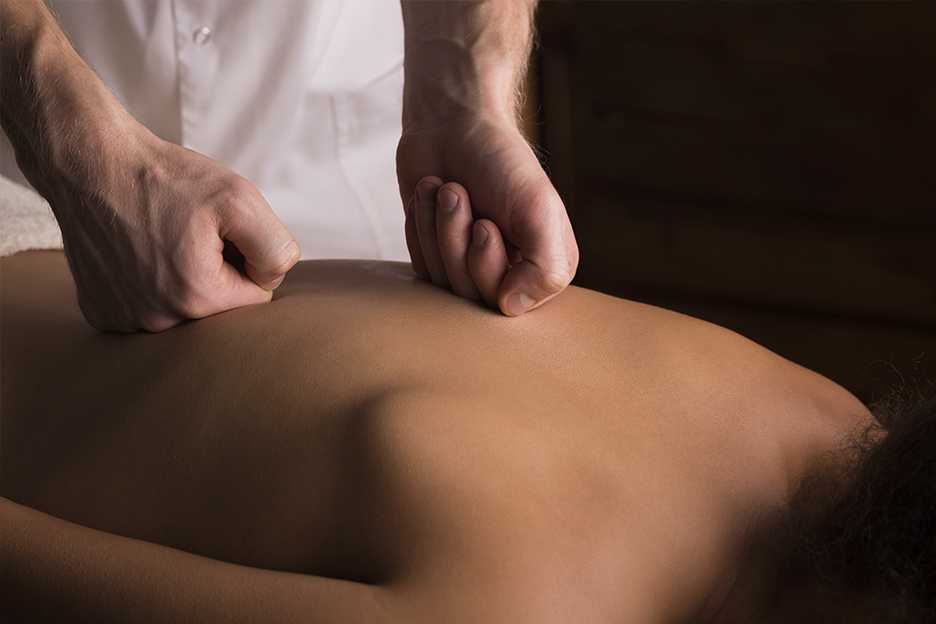 What is a Massage Therapist?
Massage therapy is the manipulation of the soft tissues of the body, including muscle structures, fascia, connective tissue, ligaments, and tendons. This manipulation helps stimulate and enhance healing of muscular tension, and tightness, as well as wear and tear caused by everyday activities, exercise, and sports. A Massage Therapist can help with the treatment of both chronic and acute conditions related to any of these aspects.
What can massage therapy do for me?


Massage stimulates muscles and nerves and calms the sympathetic nervous system.


Increases oxygen in the blood


Enhances circulation


Releases toxins


Relieves muscular tension


Increases the production and release of endorphins, which helps create a sense of relaxation and feelings of well-being.


Massage also increases your capacity for concentration and mindfulness by reducing activity in the areas of your brain responsible for emotion. This allows you to be less reactive and more balanced. Massage has been shown to have a positive effect on serotonin levels, which amongst other things improves memory and learning, and sleep.
Your immune system may also benefit from massage. Studies have shown that massage increases the level of white blood cells, which work to combat viruses. This increase may make you less vulnerable to infections.
Different massage techniques are used for general massage or to address specific ailments. This can be chronic or acute pain. Our clients' most common ailments are back pain and neck pain but we can also help with shoulder pain, leg pain, hip pain and immobility.
There are many benefits of a massage therapist and each individual massage is tailored to the patient's needs. Our Massage Therapist team generally use Swedish, Remedial or Sports Massage techniques, often in combination in order to achieve the optimum results for our patients.
Get in touch
Precision Health Spine & Sports Clinic is your local allied health clinic specializing in a range of services. Our Massage Therapists work alongside our in-house treatment team, which enables us to also provide Podiatry, Acupuncture, Dietetics & Nutrition, Chiropractic and Physiotherapy services. Call our friendly staff and book your appointment today, (02) 9639 7337, email us at reception@precisionhealthclinics.com.au or book online