Welcome to Precision Health Spine and Sports Clinic and congratulations for taking the first step towards better health!
At Precision Health Spine and Sports Clinic our passion is to provide complete patient-focused treatment and management. That is why we provide manual therapies like Chiropractic and Physiotherapy alongside complimentary services such as Acupuncture, Dietetics and Nutrition, Remedial Massage and Podiatry. We are located in Baulkham Hills, and service the Baulkham Hills, Castle Hill, North Rocks, Carlingford, Northmead, Parramatta, Blacktown, Seven Hills, Kellyville, Bella Vista, West Pennant Hills and Westmead communities. Our clinic is conveniently located next door to Eurolounge Restaurant and Baulkham HIlls Squash and Fitness Centre, and across the road from Olive Grove Baulkham Hills.
Take care of your health with Precision!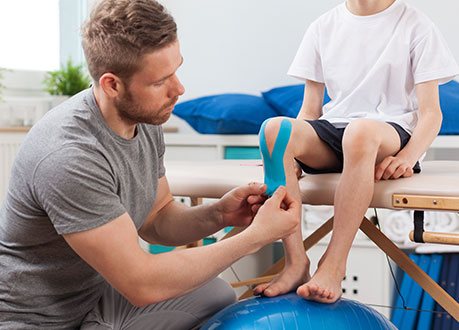 Mission Statement
Our mission and purpose is to operate a recognised state of the art evidenced-based, integrated Allied Health Clinic in the Sydney Hills District. The quality, effectiveness, and distinctiveness of our service is characterized by the delivery of highly skilled treatment and management within a truly caring atmosphere, as well as the further education and development of our patients and clients. We desire to enrich, enhance and energise the health, wellness and lives of as many people as possible via a systemised approach to natural health through our integrated Allied Health Practitioners.
Our moto is:
"Whatsoever thy hand findeth to do, do it with thy might"
Ecclesiastes 9:10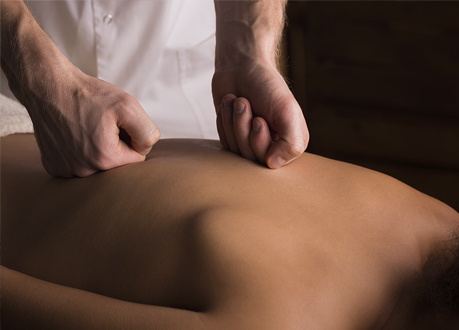 THE PRECISION HEALTH DIFFERENCE
When you become our patient you become our priority, we focus on your health and wellbeing. We have a unique treatment approach to healthcare that truly sets us apart. We understand that no two bodies are built alike and treatment that provides optimum results requires an understanding and educated approach
SO WHY CHOOSE PRECISION HEALTH SPINE AND SPORTS CLINIC? WELL WE PRIDE OURSELVES IN BEING ABLE TO:
Listen to you, and your desired health goals
Provide multimodal treatment, under the one roof
Provide 'hands on' treatment, that is customised to your needs
Allow 30 minutes for standard consultations
Use evidenced based treatment, thereby implementing proven techniques
Continually commit ourselves to ongoing further education
FURTHERMORE, AT PRECISION HEALTH SPINE AND SPORTS CLINIC WE FOCUS ON YOUR HEALTH GOALS AND NEEDS THAT IS WHY WE:
Use advanced assessment and treatment techniques
Work closely with your GP and/or specialist
Have extended hours of operation to suit your busy lifestyle
Have same day appointments
Specialise in Sports, Pregnancy, and General Health and Wellbeing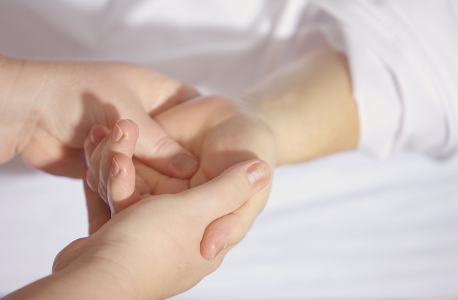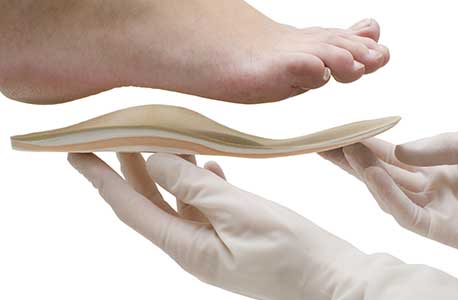 NOT TO MENTION THAT PRECISION HEALTH SPINE AND SPORTS CLINIC IS:
Respected and recognised in the Sydney Hills community
A team of Integrated Health Professionals
Located within Charrington Court offering a relaxing Italian style Courtyard and underground secure parking
When you call the clinic our receptionists will make an Initial Consultation Appointment with one of our Practitioners. You will receive an email confirmation of this appointment. Prior to your visit the Practitioner you are booked to see will call you to have a brief discussion about the reason for your visit, your history and any x-rays or imaging you may already have. This allows our Practitioners to have an understanding of your condition before your visit.
Upon entering the clinic you will be warmly greeted by our receptionist who will provide you with the necessary paperwork for your appointment. Once this paperwork is complete you will be introduced to your practitioner who will ask further questions and delve deeper into the reason for your visit.
The consultation is then expanded to include a physical examination and specialist tests (Orthopedic, Neurological and Functional Assessments) where applicable.
Following taking the history and examination your practitioner will discuss his or her findings with you, explaining to you what they believe the problem is, how the problem came about and what Precision Health Spine and Sports Clinic can do to help you.
If you agree to begin treatment, they can start immediately. Unless your condition requires immediate referral to a specialist, treatment is always provided on the first visit. Your practitioner will once again inform you of the reasons for such a referral.
At the conclusion of your first appointment, your practitioner will talk to you about your optimal treatment plan. Appointments for this plan can be booked in advance, or you can just book your next appointment. It's up to you. Bear in mind you can always ring or email the clinic and change your appointment if your schedule changes.
Depending on the reason for your visit and your condition, further investigative forms or imaging may be required and this will all be clearly explained during your appointments.
As your treatment progresses your practitioner may amend your plan, based on how your body is responding and how you are feeling. Always feel free to talk to your practitioner if you have any concerns at all. We are happy to answer your questions.
Over the course of your treatment your practitioner may provide you with exercises or lifestyle advice that may help with your recovery.
Everyone's needs and circumstances are unique, so it is important to have a clear understanding of your particular situation, and how long it may take to resolve. Again, your practitioner is always happy to help explain any concerns you may have.
On completion of your treatment plan, depending on your situation, your practitioner may suggest you visit on occasion to avoid a recurrence of your problem. Regardless, you are always welcome to make an appointment with your practitioner – you will always be welcome at Precision Spine & Sports Clinic.